SLEEP SOLUTIONS
IN ELLICOTT CITY, MD
STRUGGLING TO SLEEP? WE CAN HELP
Sleep issues are not to be taken lightly. Missing sleep every once in a while is normal, but consistent deprivation can lead to serious problems. Sleep deprivation not only leads to feelings of fatigue and difficulty concentrating, but it can cause health issues.
Our team of experts will examine your mental and physical health, as well as your lifestyle, to find a treatment that works for you. Explore our site to learn more about us and how we can help you.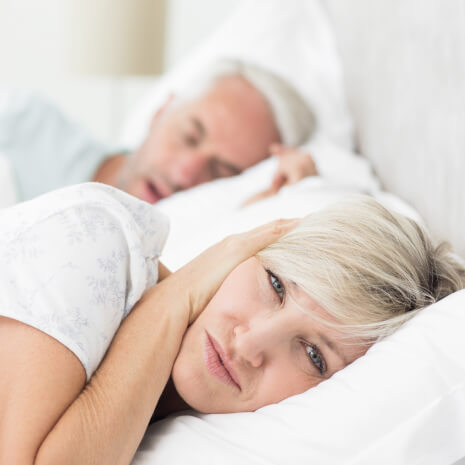 A lack of sleep can impact every aspect of your daily life. Driving to work can become more dangerous, your job performance can be impacted as you struggle to concentrate, and relationships can seem like too much effort.
A lack of sleep can impact every aspect of your daily life. Driving to work can become more dangerous, your job performance can be impacted as you struggle to concentrate, and relationships can seem like too much effort.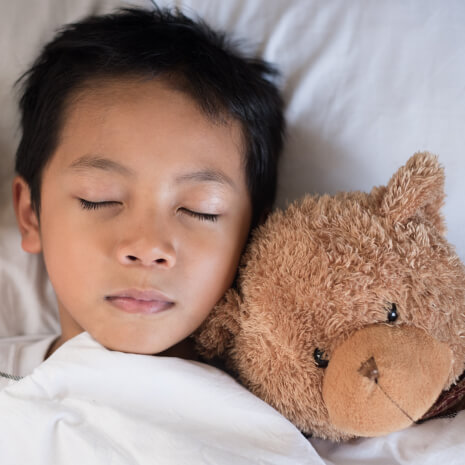 Childhood sleep issues can pose major issues to development, both socially and physically. But sleep problems in children are often misdiagnosed due to similarities with other disorders, such as ADHD. Thanks to many years of experience, our doctors can determine if your child is struggling with a sleep problem and provide a comfortable solution.
Tips for a Better Night's Rest
Need advice on how to sleep better? We can help. Peruse our site for information about how you can create a better bedtime routine and sleep soundly through the night.
  It's my opinion the Julian Center has always been a safe and healthy place to visit and today was no exception. The Center is very welcoming and professional. Today was extra special because I had my cleaning with Cindy. I'm the type of person who is generally terrified of dentistry and Cindy makes the whole experience calming and enjoyable ( I can't believe I actually said that dentistry was enjoyable). The administrative person, Kari, was also very professional, polite and had the most wonderful smile. When asked for a recommendation, I always suggest the Julian Center!
DJ Darnall
  Amazing professionals with the latest technology. Dr Sambataro and his staff were very detailed and have sooo much knowledge. Highly recommend if you have a sleep disorder, snoring or general dentistry
Jose Interiano
I am very grateful to Dr. Sambataro! I was very ill with a systemic infection in another part of my body that would go away with treatment by my doctor but then come back a few days later. This went on for some time. Although I had no symptoms in my mouth, since the problem started the day after a traditional oral surgeon pulled a broken tooth with a root canal in it, it seemed possible that my body was becoming re-infected from where the tooth had been pulled but did not heal properly. My integrative physician recommended that I see Dr. Sambatero for a consultation. After examination, Dr. Sambataro agreed that this was a possibility. After re-opening the area and treating it, the systemic infection vanished and has not returned. Dr. Sambataro did a magnificent job, and I was very impressed with every aspect of his treatment. I highly recommend him!
David London
For a good week I was dealing with toothache and inflamed gums, plus I lost part of my cavity from a tooth on the opposite side. Fearful that I had an abscess I finally called the Julian Center. On arrival my temperature was taken and once cleared was whisked in to get a picture then in no time at all Dr. Sam is doing his skillful work. No abscess was found and the cavity was repaired. Not once did I feel exposed to any possible contamination, but that's how it's always been at the Julian Center, a very high level of professionalism and support!
Barbara Frangou
Just received my 6 months cleaning. Ms. Sambatero did her usual very thorough job with the cleaning, explaining what she was doing and why. She also asked, as always, if I had any questions or concerns. Also helpful in letting me know what I can do to help keep my teeth and gums healthy. Love the way the Julian Center minimizes unhealthy practices and promotes practices and products that are healthier for me. Thank you!
Jim Erb
Julien Center has a really friendly, caring staff. They do a really thorough evaluation and have state of the art equipment. They have methods that don't hurt as bad as other dentists, like the bite wings are padded, and I have a really sensitive gag reflex, but they used a little sea salt on my tongue which prevented me from having the gag reflex, neat trick!
Ellen Turner
The doctors and staff at the Julian Center are amazing. From the very beginning they have excelled at providing the best treatments and care available. They are excellent at explaining procedures and answering questions. It is obvious that they put a high priority on the comfort and care of their patients. I myself highly recommend the Julian Center.
Pamela Bynaker
Cindy Sambataro took excellent care of me today with my cleaning appointment. She was very professional examining and providing me with solutions by priority. My teeth feel great! Thank you Cindy. Valeri
Valeri Rosecrans
Just had the most comprehensive initial dentist appointment of my life today at The Julian Center. Go back next week for follow up to go over all of the pictures, x-rays, ultrasounds, etc. and discuss treatment for underlying chronic infection caused by past root canals and improper amalgam filling removal. Dr Sambataro has a kind demeanor, sense of humor and great knowledge. I look forward to coming up with a treatment plan to better my health and smile.
Susan Anders
I have been impressed and inspired by the level of care I have received at the practice. The staff often checked on me to make sure I was well, listened, and answered all of my many concerns. I knew very quickly that Dr. Sam truly cares about his patients, finding and eliminating all dental pathologies, and continually learning more about how to ensure that the most sensitive patients have a fighting chance at returning to/starting a new life with more energy, less pain, and more happy moments. I may be one of Dr. Sam's most compromised patients but I am reassured by all of the precautionary measures taken and hopeful that, with enough time and support, I will return to a life with more freedom and possibilities.
Kyle K.
Our team has been specially gathered to provide you with a comprehensive diagnosis and evaluation of your sleep troubles. We can look at your sleep issues from different angles to provide you with a more accurate picture of your problem. Learn more about us.
Eugene Sambataro, DDS
Biological Dentist
Gene Eberts, PhD
Health Coach
Renee Belz, MS
Nutrition Counselor
FREQUENTLY ASKED QUESTIONS
What are the 5 types of sleep disorders?
The 5 most common types of sleep disorders are:
Insomnia
Sleep Apnea
Narcolepsy
Restless Legs Syndrome
REM Sleep Behavior Disorder
Our specialists can help determine what's causing you trouble. We'll work with you to find a solution that's not only effective, but improves your quality of life as well.
Why am I having trouble sleeping at night?
There are many reasons why you may be having trouble sleeping at night. Some common sleep troubles include insomnia and sleep apnea, but it could also be due to emotional troubles or stress. Our sleep team includes experts across multiple disciplines, so we can perform a full evaluation to determine the exact cause of your trouble.
How can I fix my sleeping problem?
The solution to your sleep problem depends on the cause of it. Our experts can determine the reason why you're having trouble sleeping, whether it's insomnia, sleep apnea, or anything else. We can provide professional treatment options and coach you on better ways of falling and staying asleep.
GET THE SLEEP YOU'VE BEEN DREAMING OF
It's time to put a stop to your sleep issues. Our team is here to help find the cause of your sleep trouble, then provide you with a solution that'll help you get the rest you need. No more tossing and turning, and no more feeling bleary-eyed throughout the day.
To learn more about how we can help you, contact our office by calling (410) 964-3118 or by filling out our online contact form. We'll be happy to help you reclaim your restless nights.