NEED A SLEEP EXPERT? WE'VE GOT A WHOLE TEAM
Our specialists have come together to provide patients with a better, more comprehensive picture of sleep disorders and treatment. Learn all about us and how each of our team members can help you get a better night's rest.
MEET YOUR DEDICATED SLEEP SPECIALISTS
Eugene Sambataro, DDS
Biological Dentist
Why I Focus on Biological Dentistry
The truth is, I could not passively stand by anymore, waiting for my patients and fellow health care providers to make healthier decisions in their lives. I know that most people are either misinformed about or unaware of the risks of traditional dental practices and the benefits of biological dental care.
If you knew what I have learned about the dangers of mercury amalgam fillings, fluoride, toxic root canals, and gum disease, your decisions about dental health care would be quite easy to make.
For example, there are many physicians that report nearly 80% of all illnesses are related to infections, toxicities, and imbalances in the mouth.
I choose to focus on biological dentistry because I believe we are at the beginning of a fundamental shift in the practice of dentistry. A transformation that will shift the focus of dental practices away from the emergency treatment of symptoms towards compassionate, comprehensive and preventative biological care that truly embraces the philosophy of Hippocrates: "First do no harm." In this type of health-oriented dental practice, Dentists will become patients Primary Care Physicians.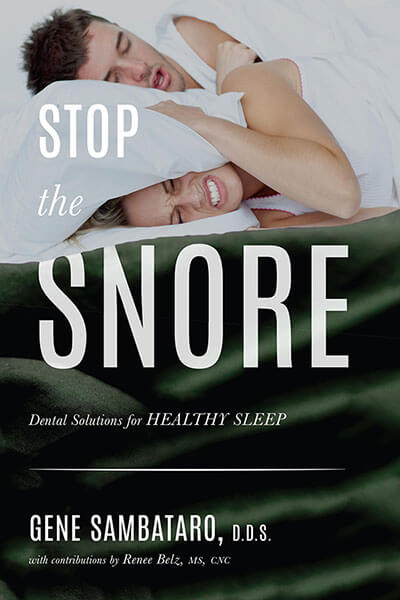 Gene Eberts, PhD
Health Psychologist
Using The Mind to Heal The Body
On this site, Dr. Eberts will share some of his professional discoveries on how we can develop vibrant health, self-acceptance, and mental, physical & spiritual well-being.
As a Health Psychologist, founder of several successful businesses, a grandfather of three, and great-grandfather of two he has had ample opportunity to practice what he preaches.
Gene received both a Master's degree and a Doctoral Degree in Psychology from Stanford University. In the 48 years since graduating, he has become an internationally known and respected therapist, trainer, and health coach. He has personally taught more than 2200 healthcare professionals and several thousand patients how to use the mind to heal the body. He has been an invited presenter at over 60 State, national and international organizations.
In 1996 Gene & his wife Penny were invited by the Kuwaiti government to come and teach their counselors and doctors how to heal the traumatic effects of the Iraqi invasion.
In both his professional consultation and his public presentations, Gene offers a unique blend of spirituality and practical, results-oriented ideas for personal growth and effortless change.
Education

B.A. Psychology, University of California, Santa Cruz (graduated with Highest Honors)

M.A. in Psychology, Stanford University, Stanford, California

Ph.D. in Psychology, Stanford University, Stanford, California

Clinical Child Psychology Postdoctoral Intern, Department of Pediatrics, University of Maryland School of Medicine

Student Mental Health Postdoctoral Intern, Cornell University, Department of Health Services.
Awards & Recognitions

Diplomate in Behavioral Medicine, International Academy of Behavioral Medicine, Counseling and Psychotherapy

Director, Human Development Program, Prescott Center College, Prescott, Arizona

Member, American Society of Clinical Hypnosis

Approved Consultant, American Society of Clinical Hypnosis

Past President, The Maryland Society of Clinical Hypnosis
Renee Belz, Ms
Nutrition Counselor
The Value of a Holistic Treatment
Renee Belz is a Certified Nutritional Consultant with a Master's Degree in Holistic Nutrition. After years of dealing with multiple health issues, including chronic injuries, fatigue, and brain fog, she endlessly researched to discover the root cause of her health concerns. Once she addressed her nutrition and lifestyle, along with adrenal dysfunction, mercury toxicity, and a long battle with the Epstein-Barr virus, she regained her health and has been on a pursuit to help others do the same ever since. Over the years, she has discovered that everyone is different, and there isn't a "one size fits all" approach to nutrition and overall health. She's thrilled to be a part of an integrative practice and loves helping patients discover their optimal personalized nutrition plan.
Renee also hosts the Biohacker Babes Podcast alongside her sister, Lauren. They discuss various topics on their show, including optimizing nutrition, fitness, bioindividual wellness, and the latest biohacking strategies.
Other training and certifications include Kion Coach, Ketogenic Living Coach, Sugar Detox Coach, CHEK Holistic Lifestyle Coach, ZYTO Technology Practitioner, and Bioindividual Nutrition Institute Practitioner.
Renee was born and raised in Maryland and moved to Las Vegas in 2018 with her husband and two fur babies. She enjoys hiking in nature, traveling the world, biohacking (hacking her biology!), and reading the latest research on anything related to holistic health and nutrition. You can learn more about Renee and her health journey at reneebelz.com.
FREQUENTLY ASKED QUESTIONS
What does a sleep specialist doctor do?
A sleep specialist will examine the issues you're having while you sleep. This can be done by looking at the results of a sleep test and learning about your sleep history to determine what the problem is.
Based on that information, we can work with you to find an effective solution that'll help you get a better night's rest. We may also combine different types of treatments to enhance your ability to sleep.
Why am I having trouble sleeping at night?
If you suspect you're having a sleep issue, we recommend seeing a sleep specialist. Many sleep disorders go undetected for long periods of time and can lead to severe consequences for your health. It can be difficult to tell what sleep problem you have on your own because you're unconscious when the issue is happening.
Our sleep specialists can help you find the issue and provide effective solutions, so you can rest easily. Getting treatment for sleep issues can also help prevent serious health conditions that arise from sleep deprivation.
CONTACT US TO LEARN ABOUT PERSONALIZED SLEEP TREATMENT
Ready to stop worrying about sleep? We're ready to help you. Our team of sleep experts can ease you into a better night's rest. To learn more about us, don't hesitate to reach out by calling (410) 964-3118 or by filling out our online contact form.